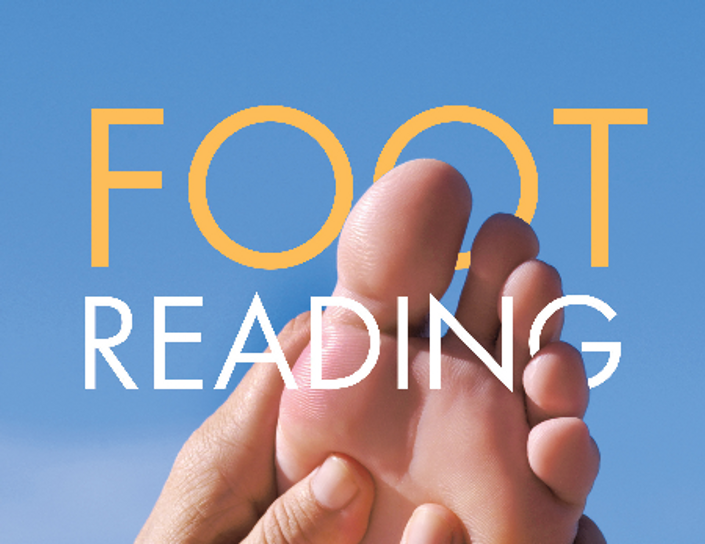 The Foot Reading Online Certification Course
The formal training you need to accurately assess and consult using the feet!
Enroll in Course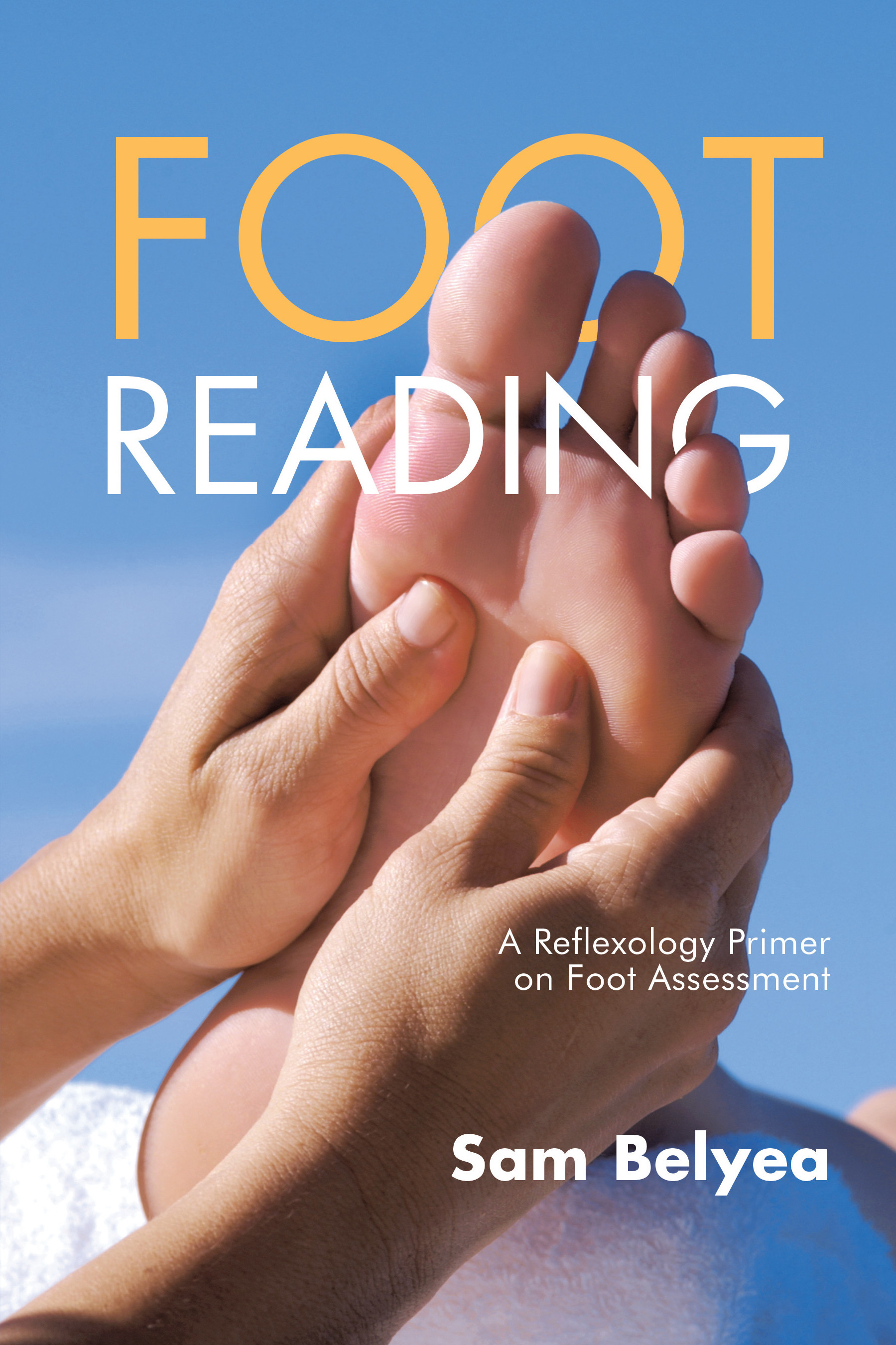 This course is based on the content of my book Foot Reading: A Reflexology Primer on Foot Assessment. I go into extensive detail in my book about how to read the feet for friends, family and clients, but this course contains the lectures, exercises and mentoring you need to take the concept of Foot Reading to a professional level. I cannot express into words how powerful this information has been for me and it has become what I love to do every day - even weekends! Let me share my passion for the nuances of reading the feet with you so you can go forth and add Certified Foot Reading Practitioner to the list of modalities you have in your toolkit.


The curriculum is divided into twelve lessons. Those twelve lessons are grouped into three major themes of study: Mapping the Feet, Elements of a Symptom and Coaching through the Feet.

At the end of each lesson you will be asked to complete an exercise that will email to the instructor (me) and I will review to make sure you are on track. In order to receive the certification of this course, you must complete each of the twelve exercises within the curriculum. These exercises range from written experiences, to drawing your own Foot Reflexology map and generating multiple Foot Reading Reports to document your findings. All of these exercises are unique to this course and will supercharge your learning of the material.

I am SO looking forward to being with you throughout this Foot Reading Certification journey. As with all my courses, you will have me by your side every step of the way to help coach you through the lessons. If you are serious about feet and are excited about the possibility of learning a new modality that can be a lucrative addition to your current wellness offerings, or if you are just looking to get enough experience to be helpful with friends and family, there is no better course - in my humble opinion - than this one right here!

So, who should take this course?
- Reflexologists
- Massage Therapists
- Acupuncturists
- Podiatrists
- Yoga Instructors
- Health Coaches
- Nurses
- Pedicure Technicians
- Holistic Families
- Caregivers
- Dieticians
- Chiropractors
- If you've read this far - Then YOU!!!

Content Outline
PRE-WORK: What is Foot Reading?
LESSON 1: Mapping the Physical Reflexes
LESSON 2: Mapping the Feet Internally
LESSON 3: Vertical Zones of Influence
LESSON 4: Additional Nuances
LESSON 5: Earth
LESSON 6: Air
LESSON 7: Fire
LESSON 8: Water & Blends
LESSON 9: Ethics & Methods of Balancing
LESSON 10: Foot Reading Reports
LESSON 11: Foot Reading Consultations
LESSON 12: Exploring the Other Extremities

The Next Steps:
1) Choose whether now is the best time to start taking the course. If you are overloaded already, simply wait and register when you have the time and mental space to devote towards learning a new skill.
2) Register for your chosen course and complete the first Pre-Work Lesson.
3) You can access each subsequent lesson according to the speed you feel is comfortable. Take your time, re-visit lessons that stump you and pace yourself.
4) Make sure you are turning in your homework on a regular basis
5) Submitting all exercises on time will result in achieving your Certified Foot Reading Practitioner designation!

Or, maybe you're not ready?
1) That's TOTALLY Ok!
2) You can always wait. The course isn't going anywhere!
3) Stay in touch on all of the Foot Whisperer's social media channels. Also, check out the other online courses we have that are shorter, plus the free videos on YouTube.
4) Contact me at [email protected] with any additional questions you may have.



Your Instructor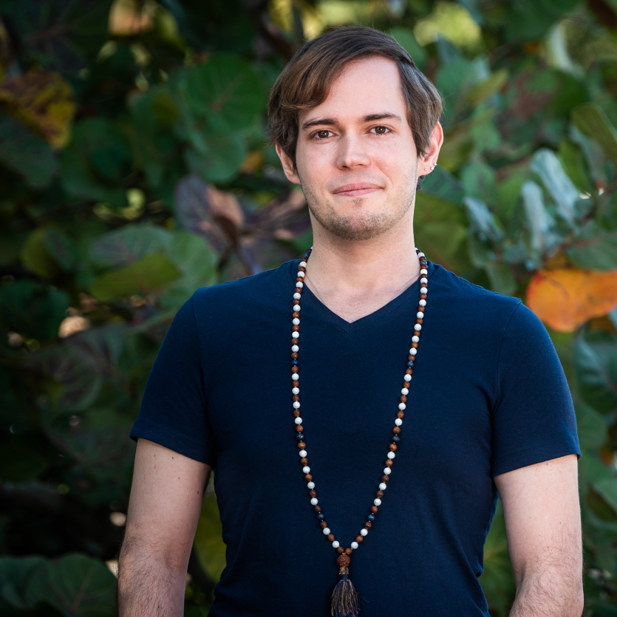 Sam Belyea is the founder and program director for The Foot Whisperer Reflexology Institute in Tampa, Florida. He started his journey by pursing Physical Therapy, but became a Massage Therapist after witnessing some sketchy happenings within the modern rehabilitation system. Sam chose Reflexology as his specialty in 2010 and is now a Dual-Nationally Certified Reflexologist through the American Reflexology Certification Board in both Hand and Foot Reflexology.

Sam's passion is teaching, interacting on social media and creating content like designing the institute's Foot, Hand, Face and Ear Reflexology charts. Sam still sees Reflexology clients during the week both live at the institute and via remote consultations, but he devotes most of his time to writing, course creation and live lecturing.

Sam is also the author of the book that is taking the Reflexology industry by storm - Foot Reading: A Reflexology Primer on Foot Assessment.

"My mission is to spread the knowledge that I've learned so that others don't have to go through the same mistakes I did while finding my niche in the bodywork world. I hope you'll take this journey with me so I can make your road a little less bumpy." ~ Sam
Course Curriculum
Pre-Work Lesson
Available in days
days after you enroll
Mapping the Feet - Section One
Available in days
days after you enroll
Mapping the Feet - Section Two
Available in days
days after you enroll
Frequently Asked Questions
When does the course start and finish?
This course is self-paced and is available for you to work your way through anytime as your schedule allows. Upon emailing in the 12 lesson's homework assignments to your instructor (Sam), you will receive your certificate. However, there is no set timeline to accomplish this.
How long do I have access to the course?
Indefinitely! As long as the course is live, even after you complete it, you will have access to it. This will also allow you to receive periodic emails from Sam regarding new material, updates and future advanced Foot Reading course launches.
What if I am unhappy with the course?
We would never want you to be unhappy! If you are unsatisfied with your purchase, contact us in the first 30 days and we will give you a full refund.